KIIC

"We have a great opportunity to bring high-tech innovative companies from Korea to seek American joint venture partners to local create jobs. American small businesses can partner with their Korean counterparts to access markets in both countries," Les Hamasaki, Managing Director of KIIC, U.S.
"By joining forces with eZ-XPO, KIIC will be able to network with all entrepreneurs, stakeholders, and organizations globally with a click of the mouse across all cities, regions, and country. Most importantly, we can accelerate business relationship and deals quickly and easily," said Les Hamasaki, Managing Director of KIIC, U.S.
The future of economic growth and jobs will be driven by global entrepreneurs to solve many of the problems that the large corporations have created, especially in the energy, food, water, and healthcare industry sectors. By leveraging KIIC-Virtual Innovation Cluster Marketplace powered by eZ-XPO, entrepreneurs based throughout the world are well-positioned to solve humanity's pressing crises of energy, clean water, healthy food, and clean transportation.
http://www.KIIC.us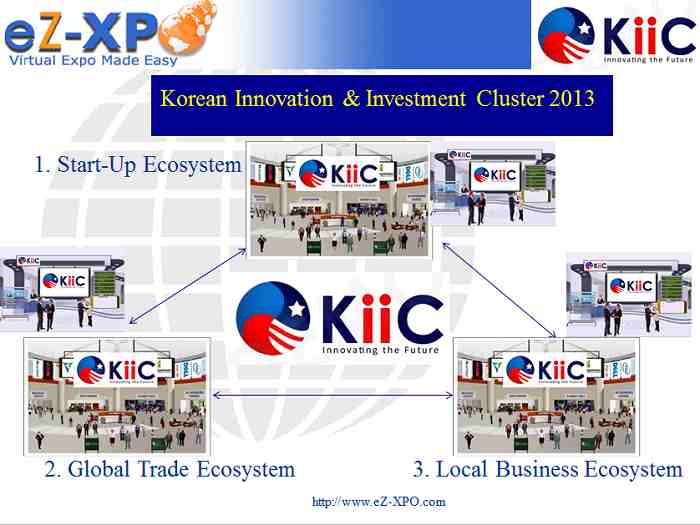 Copyright 2016 . eZ-Xpo . All Rights Reserved